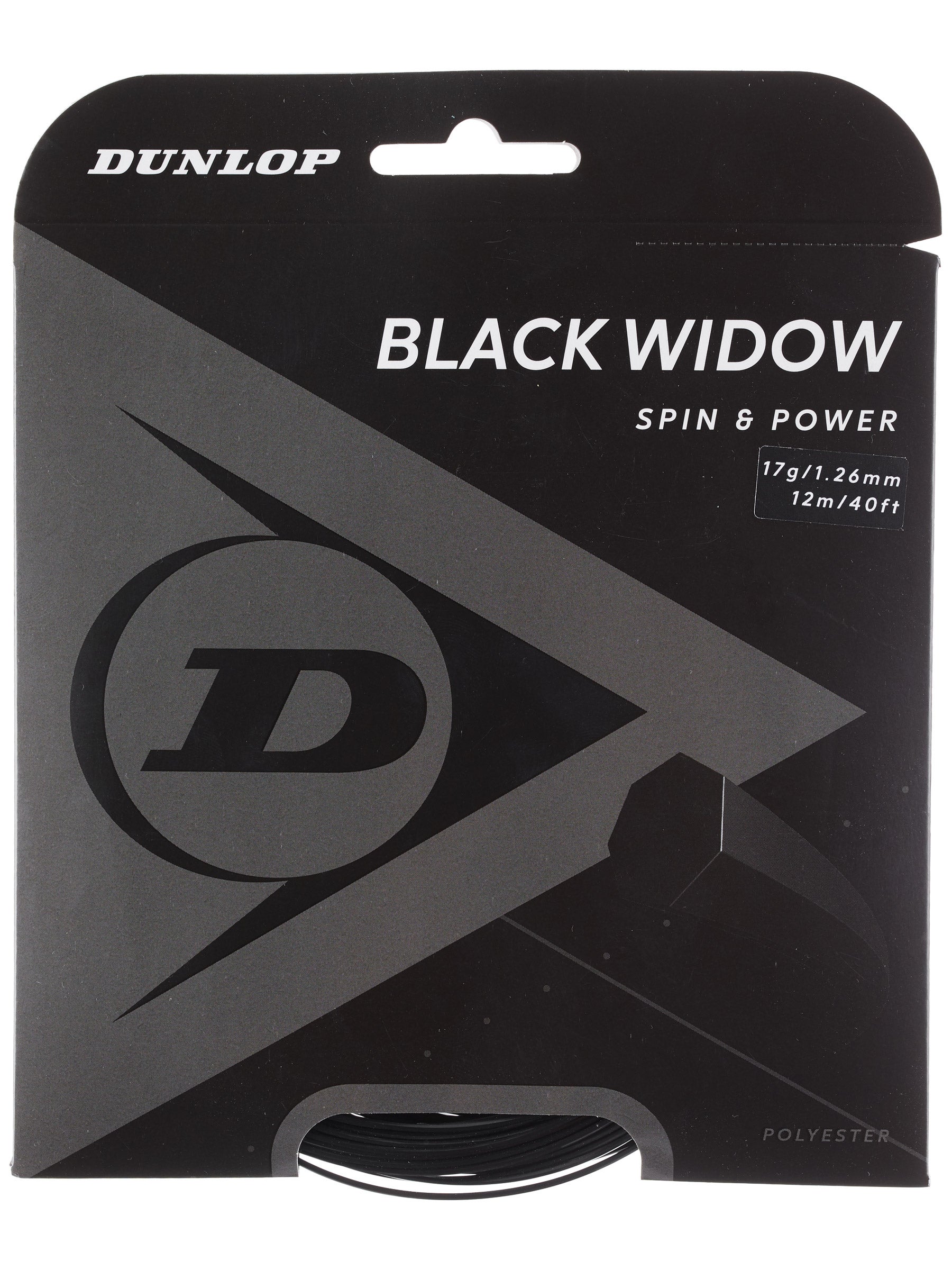 Black Widow is my latest string that I strung to my Wilson BLX Six.One 95 16x18 (2011 model). It is my first Wilson racket after I switched from Babolat Pure Drive GT. Well I'm gonna write a different review for the racket. For now we focus on the string =p.
I strung it 55ibs and for a small asian guy like me, it's quite stiff. Even most of my friends do not agree with the tension as it's also my first 95" headsize racket I've ever used.
Black Widow is a polyester string with a heptagonal shape unlike other normal strings. The shape gives a nice feeling of teeth sinking bite on the ball and provides an excellent access to spin. It also offers a great control with high swing speed.
Ok, for beginner like me, I feel that even sometimes I think I hit the ball too hard and doesn't have enough spin on it, surprisingly 9 out of 10, the ball still goes in. I think that's because of the nice control that it offers when you swing your racket fast. And combo with the 8pts head light of my Wilson makes it a nice duo to assist me on my stroke.
For me, the "bite" is the best thing this string could offer. Using this string, I managed to pull out a curve cross-court passing shot from the right side of my court and landed around the volley area. Err..i think the diagram below would help you understand better of what I'm trying to say;
Yea..something like this. Just imagine a beginner like me who still missed hit every now and then managed to pull the above passing shot during the game using the string. My opponent ball is not that slow either (not bragging, but just wanted to stress here that the shot is done during a normal competitive game). I can confidently said that this is made possible because of the string because I changed to a luxilon after my black widow snapped. And I tried the very same swing, the very same speed and the very same return from my opponent, out of 10, I only managed to do it once or twice at most. Err using Black Widow, I wont gonna get 10 out of 10 also..but surely more than what I could do with Luxilon.
Again, my skill is surely arguable coz I really am a beginner in tennis. And this is from how a beginner feels the string. Ahahahaha!!!
What I found a bit difficult using this string is to do slice. I'm a poor slicer to begin with. But when I changed to luxilon after the Black Widow, I can slice a bit better using it. That's how I justify that using black widow made me a bit struggle with the slice. Or maybe it's just me..hahahaha!!!
Overall, the black widow really offers control and speed. If you hit your sweet spot...ZASSSS..it goes. And again, I wanna say the best part of the string is the "bite" that I could feel.
Semi pros reviews mostly said that the string is the most soft-feeling polyester string out there. Err, that I cant really feel. Hahahaha!! But my luxilon string just snapped last Tuesday night and I'm definitely gonna string my wilson with black widow after office today. I'm gonna try to reduce the tension to 52, 51ibs maybe.
This is my first time doing a review about tennis stuff. I just thought that the review out there mostly comes from pro and semi pro. Maybe when they soft, it's not that soft to you coz the gap in our level. So why not read a review from your peer beginner coz if a beginner like me said A, most probably it will feel like A to other beginners too. Got what I mean?